Graduation
When do I receive my Grad photos?
Grad photos take about 4 to 6 weeks to process depending on the time of year. Oct. to Jan. are very busy times so it takes a while longer to process orders. Feb. to June things are slowing down so turnaround is a little quicker.
What about retouching?
All images that we print for grads are completely retouched. Blemishes and imperfections are automatically done. If you have any other retouching such as birthmarks or scars you'll need to add a note requesting it to be done. These can be done at no charge as long as they are fairly simple. Any extra retouching required (excluding braces) need to be quoted.
Can you remove Braces?
We can remove braces about 75% of the time. There are some limitations when it comes to brace and tooth size. The order forms ask you to e-mail us the pose and request brace removal, this is all done for a flat fee of $25.00 per order.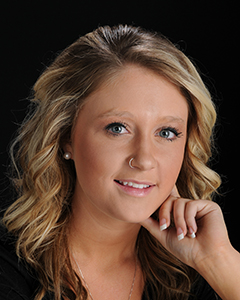 I missed the order deadline?
Don't worry if you've missed the deadline. We keep all files for 5 years so you can place your order at anytime without any extra charges. The deadlines are for order pick up at the school, if you are not ready to place your order by the deadline just mail it in and we'll take care of it once we get it.
Do the retakes get into the yearbook?
Yes, we make sure to send the yearbook sponsor all of the retakes before their deadlines.